Product Description
STR SpeedWeeks are unique. We are proud that STR is the only swim clinic with:
An optimal model for technique (MONA)

"Cue-focused" deliberate practice sessions

"Skill-isolation" drills

"Acceleration strategies" for the fastest progress

An Aquanex analysis by the inventor of Aquanex

Instruction by a Ph.D. in biomechanics

Guest experts in nutrition, sport psychology, physical therapy, strength training, physiology

Guaranteed identification of technique changes that will make you faster

A limit of 12 participants to ensure maximum individual attention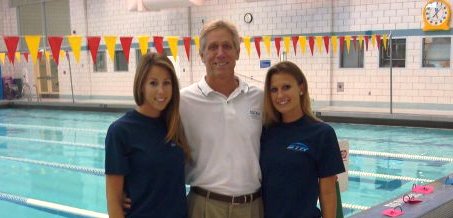 This two-day clinic is directed at swimmers who want to make a big improvement in a short amount of time. The SpeedWeekend format allows for a comprehensive presentation of optimal technique. Two strokes are presented in the morning classroom on each of the two days and then analyzed with Aquanex+Video in the afternoon session. This clinic will provide swimmers with a great deal of individual feedback, numerous opportunities to practice short swims without fatigue, and a complete analysis of each stroke. This clinic is limited to 12 participants to ensure plenty of individual attention for incomparable progress.
The SpeedWeek format provides a thorough treatment of swimming technique:
critical cues for head, torso, and leg orientation

key checkpoints in the arm cycle

optimal nonbreathing and breathing head positions

strategies for "focused" practice to continue progress after SpeedWeekend

Aquanex+Video analysis that pinpoints critical positions in each stroke

tips for training and racing
SpeedWeek Schedule
April 13-14 (Saturday-Sunday)
Saturday through Sunday – two strokes are emphasized each day
Scheduling changes are sometimes necessary.
Daily Schedule
9:30-10:30 Classroom instruction featuring a biomechanical model of optimal technique (MONA)
10:30-12:30 Pool instruction with cue-focused practice, skill-isolation drills, and individual feedback
12:30-2:00 Break for lunch
2:00-3:30 Pool review and Aquanex testing
3:30-4:30 Classroom analysis of Aquanex video and force data
9:30-10:30 Classroom instruction featuring a biomechanical model of optimal technique (MONA)
10:30-12:30 Pool instruction with cue-focused practice, skill-isolation drills, and individual feedback
12:30-2:00 Break for lunch
2:00-3:30 Pool review and Aquanex testing
3:30-4:30 Classroom analysis of Aquanex video and force data
10800 Center View Drive
Richmond, Virginia 23235